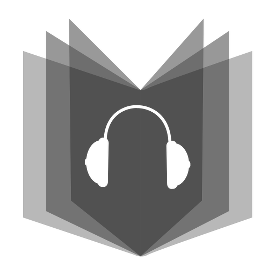 21st Precinct - Single Episodes





(

4.6

stars;

37

reviews)
21st PRECINCT

Broadcast from July 7th 1953 through November 1st 1956 on the CBS network. 21st Precinct was a very dramatic police drama. CBS decided to use New York City as the backdrop for this series and to focus on the happenings in an actual police precinct. The premise was to put the listener into the drama from the opening phone call until the final report was written. The 21st was described as

"just lines on a map of the city of New York. Most of the 173,000 people wedged into the nine-tenths of a square mile between Fifth Avenue and the East River wouldn't know if you asked them that they lived or worked in the 21st."

The detail was made up of 160 patrolmen, eleven sergeants, and four lieutenants, under the command of one captain - Frank Kennelly. It was mentioned in each episode's closing that, "21st Precinct is presented with the official cooperation of the Patrolmen's Benevolent Association an organization of more than 20,000 members of the Police Department, City of New York." The Captain was the primary character and also acted as the narrator. Three actors played the Captain's role: Everett Sloane as Kennelly for the first 109 episodes and returned briefly in episode 135; James Gregory as Vincent Cronin for episode 109-144; and Les Damon as Thomas Keough starting in episode 145 through the remainder of the series. In supporting roles were Ken Lynch as Lt. Matt King and Harold Stone as Sgt. Waters. Santos Ortega appeared frequently as Lt. Patrick "Red" Gorman. Ninety-two episodes are in circulation for this series. It is generally believed that they were all recorded off the air by one collector as they were broadcast; however, many episodes appear to have been circulating independently of one another in the early 1970s. Several dealer catalogs from that period list them for sale, stating 'dubbed from the original transcription disks'. From the Old Time Radio Researcher's Group. See "Note" Section below for more information on the OTRR.
This recording is part of the Old Time Radio collection.
Reviews
Great Police Procedural





(

5

stars)
Old Chap
This police procedural is very authentic in its treatments of day to day police work. Everett Sloan is completely convincing as Captain Kennelly. All the players are well scripted and well performed. THANK YOU to the archivists who have put the work in to give us once again the pleasure of these Old Time Radio shows.
21st Precinct





(

5

stars)
Radiocaster
I thought I be the first to write review on what I consider to be a very underated show surely it has been overshadowed by it's rival Dragnet. If you have seen Hill Street Blues surely you will understand where the writers took the idea, From this show!!! Having listen'd to many classic radio shows now this is up there with the best crime dramas, scripts and emotional dilogue do not date this show Everret Sloane is most convincing as Captain Frank Kennelly.I strongly ask those OTR buffs to check this out! Thankyou to all those working on Internet Archive for a great site!!
Interesting, but formulaic





(

4

stars)
nychotxxx
If you listened to these shows when they first aired once a week, one could pass over the repetitiveness of the scripts. But if you listen one after another, the shows become a bit tedious. Every show opens and closes the same way...the captain repeats his duties in each episode...some of the 21st's daily routine is a bit too esoteric. BUT the basic storylines are decent. I tend to like Broadway's My Beat a bit more, though. Much better scripts and story lines.
Why No Actual 21st Precinct? & Everett Sloan





(

4

stars)
Max Reiner
Any know why there is no real 21st police precinct in NYC? Everett Sloan had a distinguished show show biz history. He was a member of Orson Welles Mercury Theater. I recall him him in a movie as the father of Marjorie Morningstar. Many of these radio shows here are in good shape. The earlier ones have very muddy sound. The later the shows though, the better the audio quality.
Great, Great series





(

5

stars)
mppd1199
Being a current police officer myself in a suburb of nyc, this is a very authentic and realistic show. I am a fan of old time radio and this is my favorite show of all of them. I also like "squad cars" and "nightwatch."
Very realistic





(

5

stars)
macdwhac
A lot of the terminology and procedures are spot on accurate. I retired from NYPD in 1986. Obviously some things change, but very realistic & informative. Reviewer Max Reiner...Most fiction, either book, radio TV or movies use precinct numbers that no longer exist.
Files Updated!





(

0

stars)
OTRRArchive
FYI: Replaced files on this page from the Version 3 Release (07-Jan-2020). For the full OTRR Release, see the OTRR Certified page: <a href="https://archive.org/details/OTRR_Certified_21st_Precinct" rel="nofollow">OTRR 21st Precinct</a> - Old Time Radio Researchers Group
nypd





(

5

stars)
Kurvas40205
great stories. can't believe there aren't more episodes