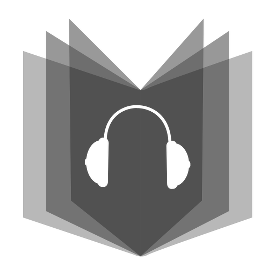 NBC University Theater 49 01 09 The Grapes Of Wrath





(

4.7

stars;

17

reviews)
The University Theater production of John Steinbeck's The Grapes of Wrath, the story of the hardships of a family migrating from the destruction of the Dust Bowl to California in hopes of a better life, but all they find are more hardships.

This recording is part of the Old Time Radio collection.
Reviews
Grapes of Wrath





(

5

stars)
Dr. Charles Kyle
Today the United Farm Workers are on Day 17 of a 26 Day march from Delano,CA to Sacarmento, CA completing 200 miles of their 385 mile march in the midst of a HEAT ALERT. The farm workers plea is for Gov. Newsom to sign a bill that will protect farm workers from grower violence as they organize for unionization. Why should history have to keep repeating itself?. Governor Newsom- SIGN THE BILL!





(

4.5

stars)
Watchley
f$$$$$$$f$$$$f$$$$$$$$$$$$$$$f$ff$$$$f$$f$$f$f$$$$$$$$$$$$fffffff$$$$ffff$$$f$fff$ffff$$$$$$$$$off ffg ppppcccfff ffcfcccccfccffffffff$fff$$vffffffffffffffffffffffffffffffffffffffffffffffffffffffffffffff is sfccccccfffffffffffffffffffffffffffffffffffffffffffffffffffffffffffffffffffffffffffffffffffffffffffffffffffffffffffffff$ff$ffffffffffffffffffffffffffffffffffffffffffffffffffffffffffffffffffffffffffffffffffffffffffffffffffffffffffffffffffffffffffffffffffffffffffffffffffffffffffffffffffffffffffffffffffffffffffffffffffffffffffffffffffffffffffffffffffffffffffffffffffffffffffffffffffffffffffffffffffffffffffffffffffffffffffffffffffffffffffffffffffffffffffffffffffffffffffffffffffffffffffffffffffffffffffffffffffffffffffffffffffffffffffffffffffffffffffffffffffffffffffffffffffffffffffffffffffffffffffffffffffffffffcfffffffffffffffffffffffffffffffffffffffffffffffffffffffffffffffffffffffffffffffffffffffffffffffffffffffffffffffffffffffffffffffffffffffffffffffffffffffffff$fffffffffffffffffffffffffffffffffffffffffffffffff