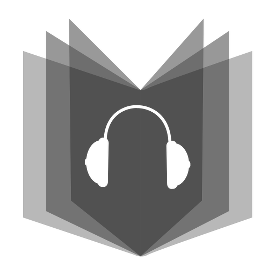 Frontier Gentleman - Complete Series - HQ





(

4.8

stars;

7

reviews)
"Here with an Englishman's account of life and death in the West. As a reporter for the London Times, he writes his colorful and unusual accounts, but as a man with a gun, he lives and becomes a part of the violent years in the new territories. Now, starring John Dehner, this is the story of J. B. Kendall, Frontier gentleman." Frontier Gentleman aired on the CBS Radio network beginning on January 29, 1958 and airing until November 16, 1958. The shows first two episodes aired on consecutive nights, January 29 and January 30 of 1958. Each was an audition episode. The first starred Ben Wright and the second starred John Dehner. John Dehner was chosen to perform the role of the show's lead character, London Times correspondent J. B. Kendall.  After the two audition episodes, the show began running on a weekly schedule starting on February 2, 1958. The show aired in the 2:30 PM slot until March, when it moved to the 7:00 PM slot. The first weekly episode was entitled Shelton Brothers and was a re-staging of the audition episode that followed the same script with only minor deviations. The shows first twenty episodes ran weekly ON Sunday. ON those Sundays, CBS also aired the long running and well-known shows Yours Truly Johnny Dollar and Suspense. There was no episode of Frontier Gentleman on June 22, 1958 and the following week, the show's time slot was switched from Sunday to Saturday. Frontier Gentleman continued to air on Saturday until its final episode in November 1958. Frontier Gentleman was written, produced, and directed by Anthony Ellis. Aside from his work on Frontier Gentleman, Ellis also worked on the well-known and popular shows Suspense, Escape, and Gunsmoke. Frontier Gentleman featured many stalwart actors from the golden age of radio such as Virginia Gregg, Harry Bartell, Joseph Kearns, Jeanette Nolan, Jack Kruschen, Paula Winslow, Lawrence Dobkin, Stacy Harris, Vivie Janice, and others. Throughout the shows run, Kendall encounters many familiar Wild West archetypes: grifters, gunslingers, outlaws, lawmen, saloon women, gamblers, and the like. Kendall also encountered several mythic figures of the American West such as Wild Bill Hickok, Calamity Jane, Willie Ringo, Jesse James, and the infamous former Confederate spy and gambling lady Belle Siddon.

This recording is part of the Old Time Radio collection.
Reviews
Great for adults and teens





(

4

stars)
Ripcord
Terrific acting. Fun stories and characters. Terrific western adventures. A quality show I only recently heard about. Nice variety of stories. For a scare, listen to "Nasty People".